Crenov8 Consulting; a leading consulting and digital technology firm in the Middle east, Dubai and Africa has announced October 10th 2018 for its agro export gathering tagged Meet the Farmers Conference (MTFC), Nigeria.  This was announced during the Media Launch that held on Tuesday, 28th August 2018, at Intercontinental Hotel, Victoria Island, Lagos.
Meet The Farmers' Conference is an agro stakeholders' conference that aims to connect large scale agro commodity producers to buyers from the Middle East. Key Stakeholders from Africa and GCC will come together during a one-day event to network, collaborate, and form potential business partnerships across borders to ensure food security in the Middle East and promote agribusiness in Africa. More importantly; African farmers, participants, exhibitors and delegates at this event will be able to leverage on the business opportunities available to them in Dubai and other GCC countries.
Crenov8 embarked on this mission in 2017 to create a platform where the African agricultural producers will meet with the off takers in the Middle East and beyond to effectively translate business deals; holding the first edition in Dubai last year.
Meet The Farmers Conference held its first African Conference edition in Ghana on July 4, 2018, at Kempinski Gold Coast Hotel, Accra and the Nigerian edition of the Africa conference is scheduled to hold on the 10th of October 2018 at the Intercontinental Hotel, Lagos, Nigeria.
The main purpose of this event is to establish and strengthen the international trade ties that exist between Africa and the GCC through agriculture utilizing the unique positioning of Dubai as a hub. The focus for this year's conference is ''The Future of Agribusiness.''
According to Bola Oyedele of Crenov8 Consulting, "Meet The Farmers Conference is targeted at both large and small small-scale farmers to tap into the $100billion market in Dubai- that's why we are partnering with relevant stakeholders across both government with Bank of Agriculture, Federal Ministry of Industry, Trade and Investment, Federal Ministry of Agriculture as well as the private sector with the likes of Farmcrowdy and AFEX to help us aggregate farmers to export Agric produce to the UAE."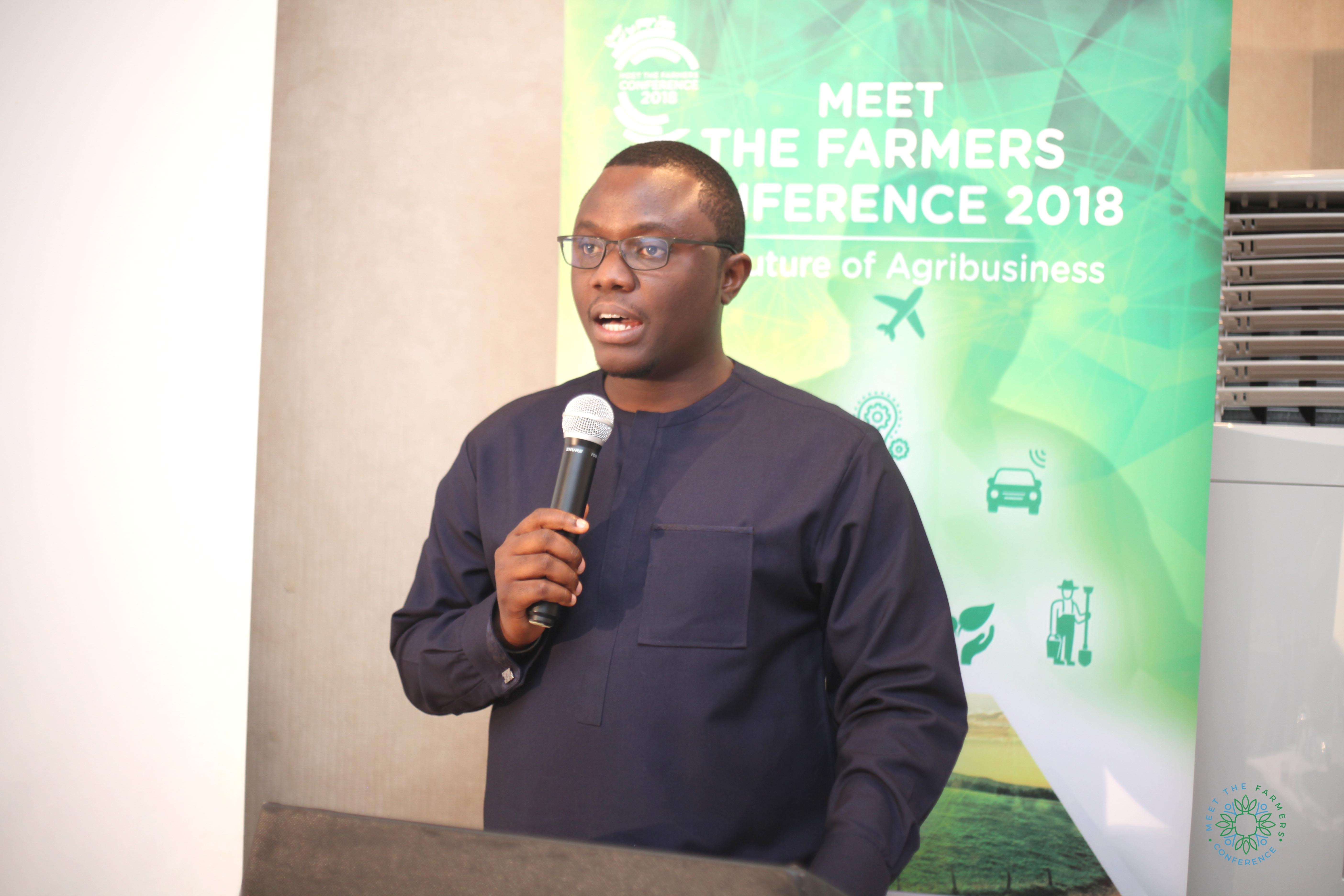 "Kenya, Ghana and Rwanda have benefitted immensely from the first conference we held in Dubai in 2017 and we have set up warehouses and business links for many agribusinesses in the UAE." She said.
On his part, the Executive Director, Finance and Risk Management – Bank of Agriculture; Prince Niyi Akenzua said that MTFC is a good initiative that must be sustained until it achieves its stated aims in linking Nigerian Agribusiness owners with the UAE market.
President, Lagos Chamber of Commerce; Babatunde Ruwase further stressed that the Meet the Farmers Conference will further encourage more stakeholders to invest in Agriculture and help build trade ties with the UAE especially Dubai.
Major partners of the conference, Farmcrowdy CEO; Onyeka Akumah praised the MTFC initiative, saying that the conference will go a long way in bringing Agric stakeholders in Africa together to link every step of the agricultural value chain under one umbrella where all sectors can discuss the crucial issues in Agriculture, find innovative solutions to them and most importantly benefit from each other.
Lauding the initiative, Country Manager, AFEX Commodities Exchange, Ayodeji Balogun, said AFEX is pleased to partner with the MTFC project as it will unlock the potential market of agribusiness across the value chain in Nigeria and the Middle East.
The Meet the Farmers Conference is supported by the Federal Ministry of Industry, Trade and Investment, Federal Ministry of Agriculture and Rural Development, Lagos State's Ministry of Agriculture, Nigerian Association of Chambers of Commerce, Industry and Agriculture, Nigeria Export-Import Bank, FADAMA and AFEX Commodities Exchange Limited; all of whom were well represented at the Press briefing.
Also present at the media launch were Stanbic IBTC Bank, representatives from Ministry of Agriculture, Federal Ministry of Industry, Trade and Investment and stakeholders from the agricultural sector, farmers, export authorities, banks, and suppliers of agricultural machineries, Agric start-ups amongst several other technical partners.
Interested participants can register for Meet the Farmers Conference Nigeria via here
---
More On TechGist Africa